Japan is ranked one of the most expensive countries in the world[1], together with Switzerland and Norway. Its monthly renting cost is escalating every year and surpassed 1000 dollars on average. Increasing tax burdens and higher living costs are besetting not only international students but also foreign workers. The limit of 28 hours of part-time job every week with minimum wage of 800-1000 yen per hour (90000 to 100000 yen per month) is seemingly causing financial stress on students who are struggling to pay tuition fees, taxes, rent and daily foods. As a result, they are prompted to become parsimonious with monthly expenses and cut down on unnecessary costs in order to have some savings for contingencies or emergencies. I have asked my seniors to create a list, a summarization of ways of saving money in Japan and incorporated my own experiences, here are some of the tips that might be helpful to you.
---
Food
1.COOK
Maybe you are not a good chef, your schedule is filled and you are tired of spending time going to supermarkets. Maybe having a quick bite in a ramen restaurant is a better choice for those who work until late at night. However, eating out in Japan, without doubt, costs much more than cooking at home. You have to spend 700 yen to 1000 yen on average for a bowl of ramen or a set of rice with pork cutlet (Tonkatsu). Meanwhile you can definitely have a nutritious meal at home with only 200 yen or 300 yen. I prepared double portion for dinner and store half for my lunch next day. All I need to do is heating it up in microwave and it saves me times on cooking lunch. My usual dinner is chicken liver and heart (88 yen for 100 grams) fried with bean sprouts (30 yen for 1 pack) and a bowl of rice. Including seasonings and gas, I would argue that my frugal dinner cost no more than 200 yen and still tasty. Obviously, your menu can diversify as you wish. Home cooking is beyond dispute the most economical and healthy way. My monthly food expense varies from 15000 to 20000 yen because sometimes I indulge myself with snacks at nights. If you do not drink cokes or addicted to sweeties, you can save even more!
2. SHOPPING
My seniors and I always buy foods from wholesale markets like Gyomu, Lamu and Costco, or many other well-known supermarket chains such as Donkihote (ドン・キホーテ), Tamade, Big-A (ビッグエー) and Trial (トライアール). They offer foods for comparatively cheaper prices. You can find a variety of dry foods and imported products from Vietnam, Korea and China in Gyomu supermarkets. If you want to buy in bulk, Gyomu and Costco are top choices. Unfortunately, these supermarkets are not ubiquitous in Japan, meaning they can only be found in some prefectures. If there are no wholesale or cheap supermarkets listed as above in your area, do not worry! Take a tour around your vicinity and compare prices between any supermarkets you can find. By doing so, you will know which one fits your pocket the most. Normally, supermarkets and drug stores often have discount day when they offer 5 or 10% off on all products every week or month. Notice your local supermarkets' sale calendars and go shopping on those days. Some supermarkets even have special days called "Meat day" (niku no hi) or "Vegetable day" (yasai no hi) when you can get a lot of discounted meat and veggies.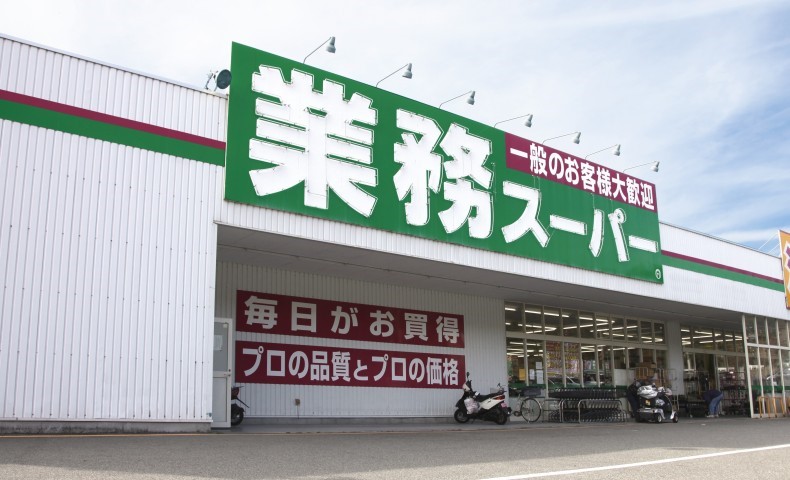 Remember to register for point cards (supermarket's point card, T-point, Rakuten point card, etc.) to earn some points after your payment. I would recommend using electronic payment service (電子マネー) such as PayPay and Line Pay. I always get 0.5% cash back to my PayPay account after my payment, which means that you just save a little penny, although not too much but they will accumulate day by day. A penny saved is a penny earned. Credit card is also another method to pay without cash and get extra points. One more advice I would like to give is that you'd better buy food late after 8 p.m. Supermarkets always label 20% discount tags on ready-to-eat foods such as bento and sashimi and up to 50% discount 2 or 3 hours before closing. If you work until late and are sick of cooking, those foods maybe a better choice with reasonable price. Not only ready-to-eat bentou, price of meat and seafoods are often reduced if the expiry date is approaching. I always buy discounted meat and fishes and store them in the freezer. They still look fresh when I defrost 3 or 4 days after the expiration date. As long as you cook them properly, they will certainly taste delicious. Another thing I have noticed is that imported meat (輸入) is way much cheaper than domestically produced meat (国産-kokusan). Kokusan beef is usually 2 to 3 times pricier than meat imported from Mexico, Brazil or India. The same thing applies for seafood.
3. Planting Herbs and Veggies at Your Home
My senpai is expert at planting herbs such as mint and coriander, tomato at her balcony. She went to 100-yen store (Daiso, Seria) and bought containers, soil and fertilizer to make her own cute garden. She got herb seeds from Amazon and Cosmo supermarket. As you know, herbs and veggies in Japan are pretty pricey. If you can grow your own ones, it would be a benefit. They enhance your cooking and make your recipes more delicious. Planting is not a crappy work. All you need to do is to sow the soil with seeds, ensure good drainage and regular watering and fertilization for their germination. Wait for some time until they thrive and congratulation, it is your harvest time!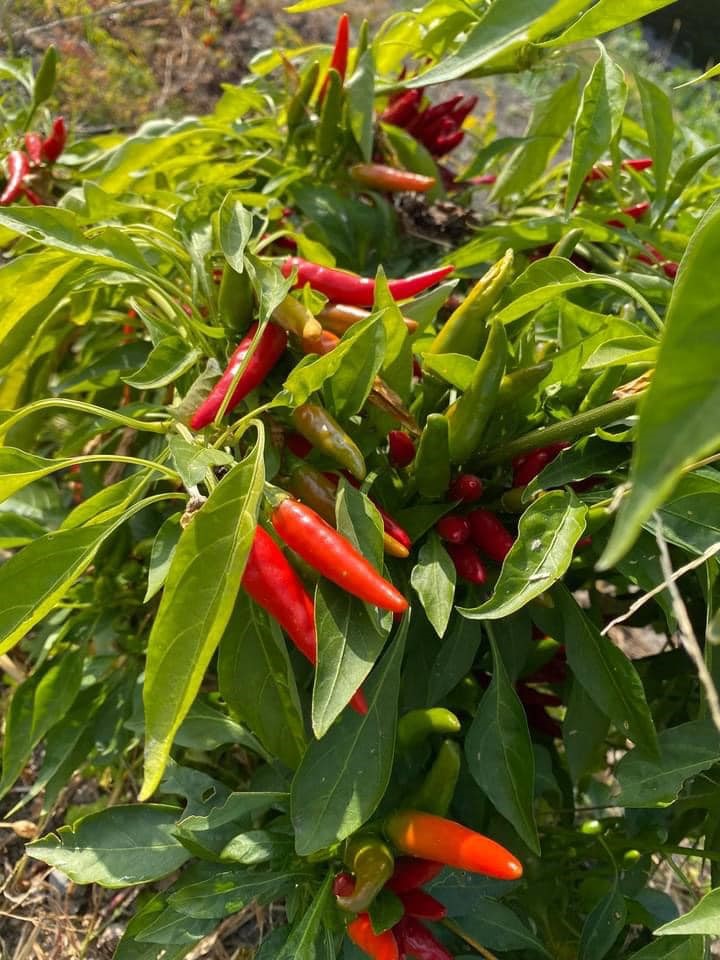 Clothes, electronic devices, books and miscellaneous stuff
Personally, buying books is a troublesome problem that students are facing. Books used for university classes are quite expensive (3000 to 4000 yen) and they turn useless after the courses end. So where to buy cheap books? My life saver is Mercari (メルカリ) and PayPay furima (フリマ) mobile apps. They are electronic commerce platform where you can buy and sell second hand as well as new stuff. All kinds of products can be found such as books, clothes, cosmetics, heaters, curtains and gas stoves. They will be delivered to your room within a week after payment. I bought all my university books which are still in good condition for 1/5th of the original prices. After my classes finish, I resell them on Mercari app. I have also been making several transactions via Mercari and Paypay furima selling my old clothes, make-up products and books. These "flea markets" have save my pennies for essential products such as shoes, books and cosmetics. Another helpful tip is to download apps such as Yahoo and Line to update daily coupons for fast food restaurants, clothes stores, drug stores and convenient stores. I do not suggest you to buy stuff from convenient store because they are way much more expensive compared to drug stores. Just go to Conbini as if it was your only choice.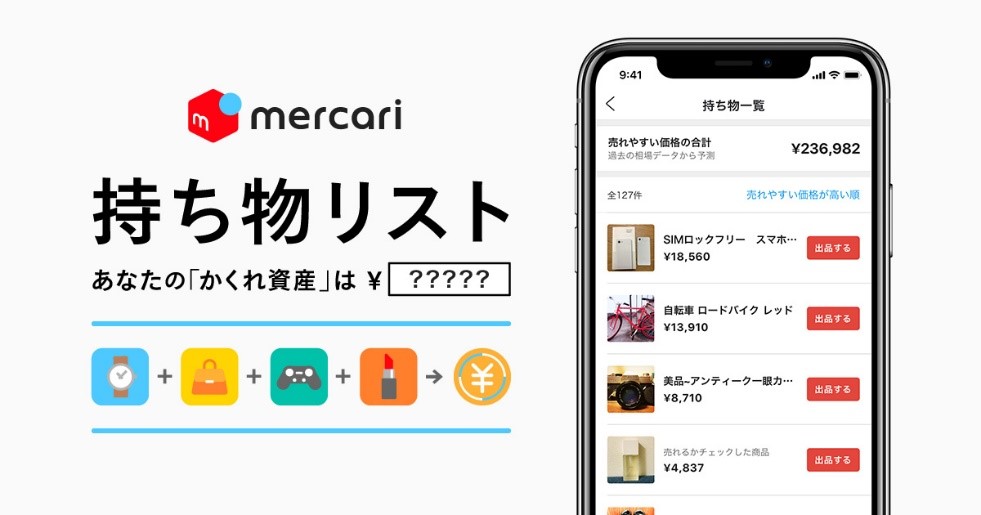 For large and bulky items such as fridges and washing machines, I got mine from a Facebook group called "Kyoto sayonara sales". As far as I know, there are such kinds of Facebook groups in Osaka, Kyoto, Nagoya and Tokyo where people moving out of the prefecture want to get rid of household items and those moving in can get them for cheap or even free. My washing machine, fridge, desk and sofa were free to pick up. Delivery services are also available if you ask people in those groups. If you are going to settle down in those prefectures, note down this information!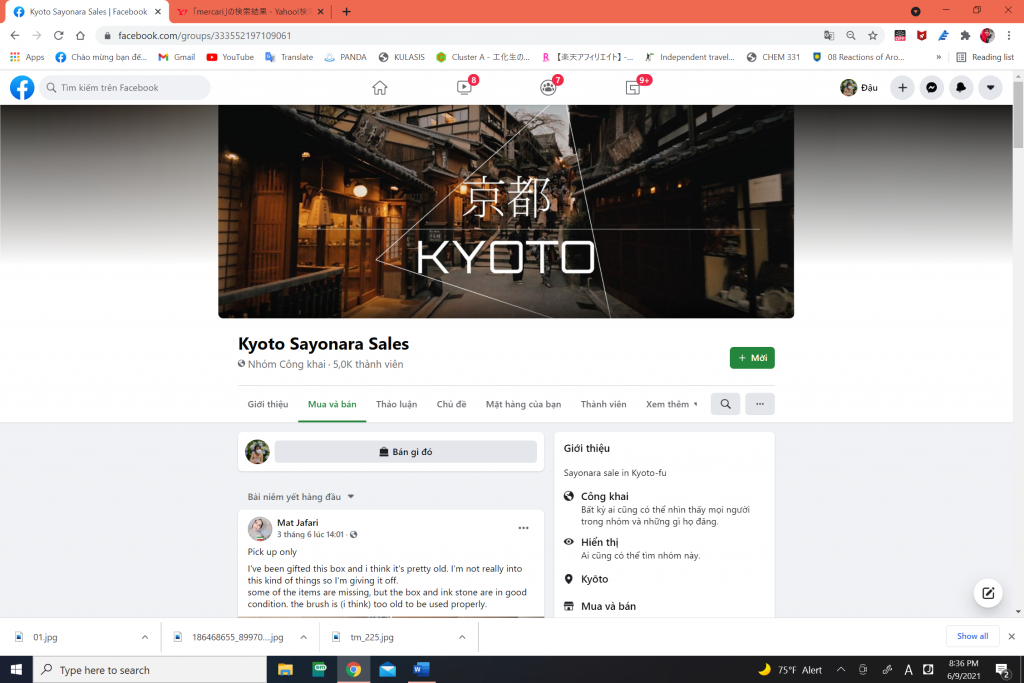 Electricity
Recently, there are more cheap electricity providers in Japan. You can easily search for their information on the Internet. In order to save electricity in winter, do not use air conditioner if the outdoor temperature is below 7 degrees Celsius, use heater instead. Below that temperature, the air conditioner consumes more energy to heat up your room. I often turn on my heater while I am studying and turn it off before going to the bed. I use a thick and fluffy blanket to ward off cold which can trap heat and keep me warm for the whole night so that I do not need to keep my heater operating throughout the night. I got my Sharp heater from Kyoto sayonara sales group as I mentioned above for 2000 yen. The same model costs more than 30000 yen for a brand new product. In summer, I occasionally spend my day in the library where is well air conditioned and cooler than my room. One of my senior advices to splash bathing water on the balcony floor so that when the water evaporates, it will help to dissipate the heat.
Housing
Renting of old buildings and departments are usually more affordable than renting of newly built ones. Before signing any contract, I would recommend you to visit several real estate agencies and compare their prices. In some cases, the renting fee of the same apartment differs depending on the company in charge. Also make a priority for apartments without reikin (gratitude money) or shikikin (deposit) and confirm if gas/electricity fees are included in monthly rental fee or not.
It is clear that living in a shared house is a lot more cost-effective than living alone. If you do not mind sharing toilet or bathroom with others, dormitories and shared houses should be taken into consideration. Head for your university Co-op (National Federation University Co-operative Associations) or international exchange department, I am sure they provide supporting service to help international to find a room.
Transportation
1.School Daily Commutation
If you commute to school by bus or train daily, monthly pass is available which save pretty pennies compared to buying individual ticket every day. You can get one at your university Co-op counter or contact student service office to ask for it.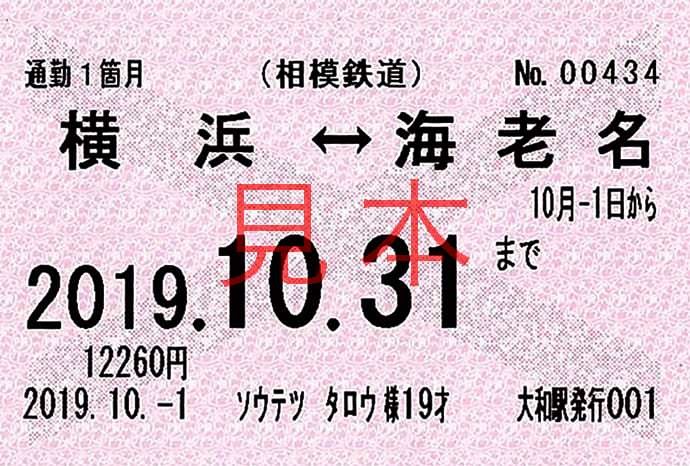 2.Travel Ticket
University Co-op often offer discounts on bus and shinkansen tickets for students. There are many other choices to travel in Japan using Seishun 18 ticket during summer which allows unlimited rides on local and rapid trains (shinkansen and limited express excluded) over the course of five days. I always opt for night bus and day bus rather than shinkansen although it takes more time to reach my destination. Buses provide free Wifi, electric sockets and very comfortable seats. If your university does not have Coop counter, you can book bus tickets via websites such as bushikaku.net, kosokubus.com. Vouchers and coupons are also available during some periods. For a longer travel distance such as from Osaka to Hokkaido, airplane would be the best choice for a laid-back trip. Peach airline is considered to be the cheapest airline which sometimes sells their tickets for cheaper prices than that of night bus. You can search for cheap flights using trip.com and skyscanner.com. Bus/airfares hang on travel demand, so it is better to avoid booking during long holidays such as Golden Week (May), Obon (August) and New Year holiday. Be sure to frequently scan the fares many times before making any purchase.
---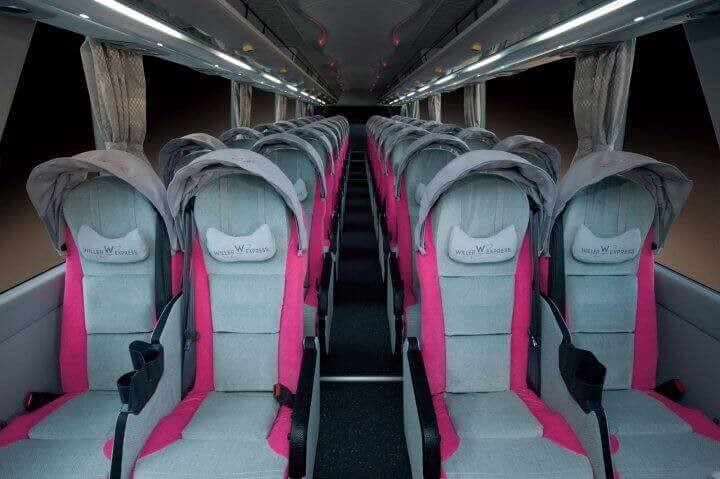 Reference
[1] GQ, Cash at the ready: The most expensive countries in the world to live in 2020,
https://www.gq.com.au/lifestyle/travel/cash-at-the-ready-the-most-expensive-countries-in-the-world-to-live-in-2020/image-gallery/0c49cd88985d69623bfc7e563d8d91c9?pos=5