From a perspective of a people from Thailand, where the daily expenses are super cheap.
If we talk about Japan, especially Tokyo, you might think that the daily expenses here will be super high, right? And every product includes the tax, which even top up the price more. "I won't never ever be able to live in Tokyo. Thailand things are so cheap, I can't imagine how much I have to pay for a meal in Tokyo." I have thought like that, before I actually moved to Tokyo.
However, in fact, a lot of things in Tokyo are much cheaper than what I have imagined. And my thought was completely changed after spending sometimes here.
Here I'm going to show you why Tokyo is not that expensive:
1. Food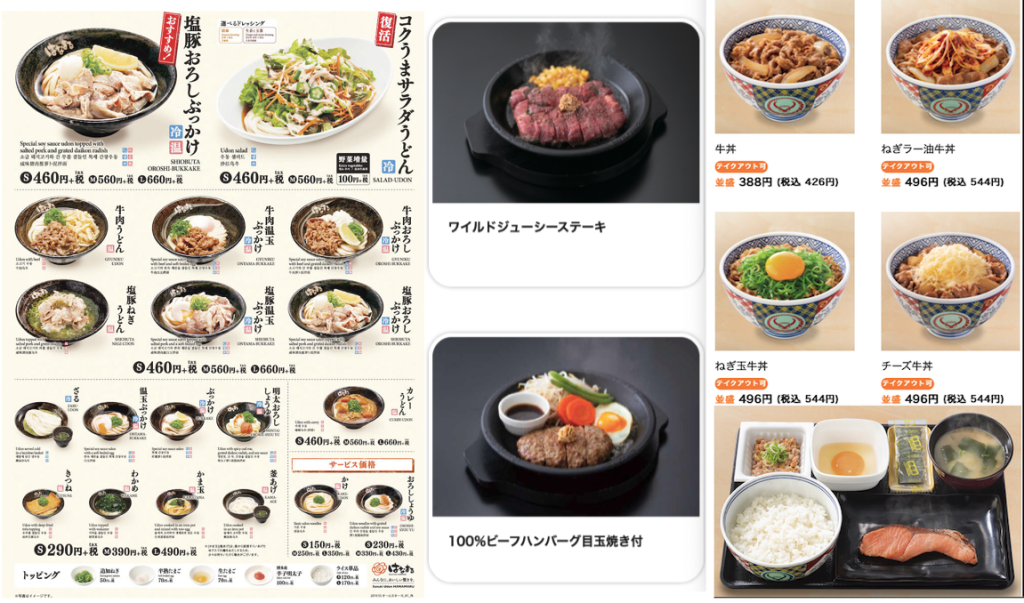 The food here has variety types and prices, depends on your choice. But when I first came here, I found a lot of cheap and good famous restaurants. You can buy a bowl of Udon, starts from 150 yen (1.35 $), a beef bowl with soup for 380 yen (3.42 $) or a full salmon set for 490 yen (4.41 $). These are just some examples, if you stroll around the street in Tokyo, you will find cheaper and more amazing restaurants. You can even have a sushi for 50 yen (0.45 $) here too. Despite the cheap price, the quality is perfect!
Compared to Thailand's price, for example with the menu of salmon set, it will cost around 150 – 200 baht (around 5.90 $). Most of the menu are almost the same price as Thailand, and some even cheaper.
2. Groceries


If you decided to live in Japan, doing grocery shopping is a must, right? There're a lot of supermarkets in Tokyo such as Ito Yokado, Maruetsu, Aeon etc. It's so easy to find one supermarket near your house, and they have everything you need! The price normally wouldn't be much different from supermarket from Thailand, only except some products such as fruits or rice. But today, I would like to introduce you a very CHEAP supermarket. It's Gyomu super (業務スーパー). There're also a lot of branches around Japan. You can search for the one near your house here: https://www.gyomusuper.jp/shop/index.php
Some products are just so cheap that you'll be surprised. The milk is around 93 yen (0.84 $), Tofu is 26 yen (0.23 $), the snacks are around 55 yen (0.50 $). They also sell a lot of fresh meat, eggs, vegetables in cheap price as well. So, if you have a chance, go check it out!
3. Nationsl Health Insurance
Here in Japan, even if you don't have Japan nationality, but as long as you live here, you will receive a national health insurance (国民健康保険). This is the insurance that will cover your treatment fee for 70% (up to 90% if you are older than 70 years old). Basically, whether you get sick, injured, or even dental treatment, you can pay only 30% of the fee. For example, I went to the dentist to do the treatment, and I had to pay only 1260 yen from 4200 yen. The medical system here is well organized too, you don't have to worry about this problem for sure!
4. Clothes Shopping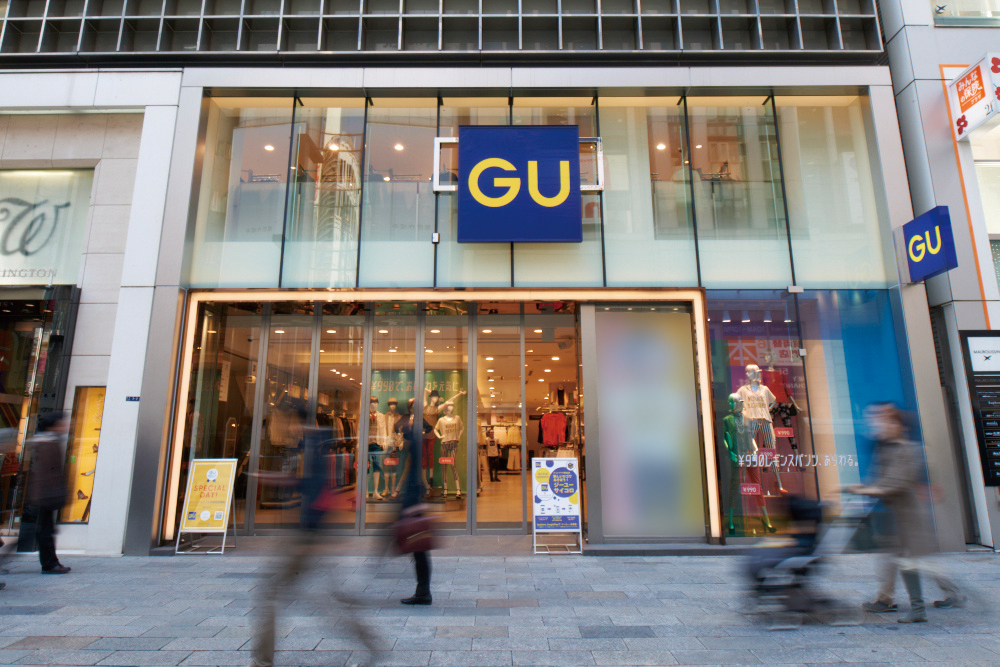 In Japan, people pay attention to the clothes and fashion more that you think. You can find clothes store in every corner. And they often do the sales in every season. So, rest assure, you will be able to find new clothes for every season in a sale price. Especially in chain cloth shops such as UNIQLO, GU or H&M. You can choose a lot of pretty and comfy clothes below 1000 yen.
And if you are thrift shop lover, Japan is the best place for you! As the policy, that people normally have to pay when they're going to throw out something. So, most of the people choose to sell the clothes to thrift shops. And the thrift shop will sell it for you in a VERY CHEAP price. Let me give you an example of my favorite thrift shop called TanPopo House (たんぽぽハウス). They sell most of the clothes (and some bags, accessories) only for 105 yen! There're variety types of clothes you can choose whether for kids, women, men, plus size and so on. If you love thrift shopping, don't miss it!